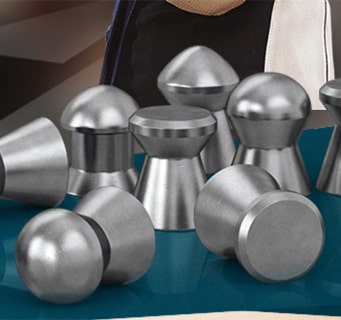 What are you looking for?
Match Air Gun Pellets
At Kiehberg, you'll find a variety of match pellets from the world's top manufacturers including H&N sports, JSB Diabolo and RWS. All our match air gun pellets are competition ready and feature the popular Wadcutter design on the face. Wadcutter pellets are the preferred style used by competitive air gun shooters of all ability and experience levels because their flat, circular face leaves clean, clear holes in the target paper which makes judging and scoring easier and more accurate.
Our match pellets come in 500 count tins and the pellets fit competition air guns with a 4.49 - 4.5 caliber (.177) and range from 7 - 8.26 grain.
For those new to competitive air gun shooting, choosing the right pellets for your gun can be overwhelming. At Kiehberg, our friendly staff is here to help answer your questions and recommend the right match pellet for your air gun.