Hobby Air Rifles
Air rifles are fun to shoot regardless of whether or not one participates in shooting competitions. For those who simply enjoy going to the shooting range or in the backyard to do some fun, casual, recreational shooting, a hobby rifle is your best bet. These types of rifles are also popular among gun enthusiasts and collectors.
There are many kinds of hobby rifles to choose from. At Kiehberg, we have hobby rifles from quality brands such as Diana, Hatsan, NXG, SAG, Precihole, Steyr, Walther and Weihrauch. The hobby rifles feature laminated wood, small grip size, right and left-hand versions, and automatic and repeater mechanisms.
The barrels come in black, blue and silver coloring so you can get a hobby rifle that is more customizable to your preference and personality.
If you're looking to buy a hobby rifle, come and browse our selection. The friendly staff at Kiehberg will be happy to answer your questions and help you find the best hobby rifle for you.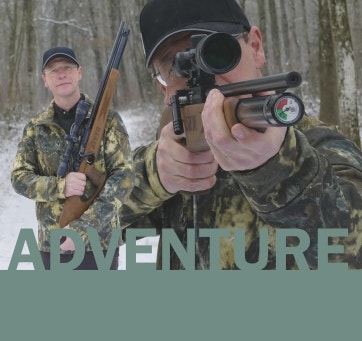 What are you looking for?