Fishing Landing Net
You're out fishing in your favorite stream and you just suddenly caught the "big one." As you're reeling in your prize fish, you realize how big the fish is and how fast and violently it is squirming in an effort to escape. You, on the other hand, only have two hands with which to hold your pole and wrangle the fish with. It was situations like this that led to the creation of fish landing nets. These nets come in a variety of sizes and some are collapsible, making it easy and convenient to put in one's pocket or attach to one's belt. These nets provide places where your fresh caught fish can be held as you remove the hook from it. In a sense, these nets give you a much-needed extra hand in hauling in and securing your prized catch.
At Kiehberg, you'll find a variety of fishing landing nets to suit your fishing needs and preferences. Feel free to browse our inventory and contact us with any questions you may have.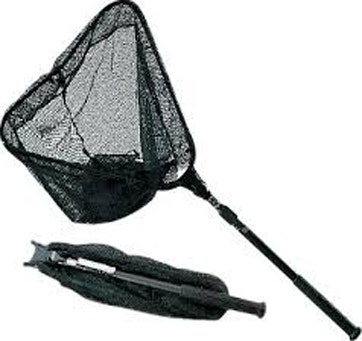 What are you looking for?