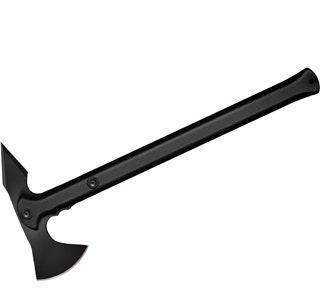 What are you looking for?
Reliable and Durable Tomahawks for Sale
At Kiehberg, we specialize in providing quality products from around the world for sports and outdoors activities. Our tomahawks can be used for chopping, prying, digging, and a wide range of other activities that you may face on your next adventure.
This type of small ax was historically used by Native Americans and mountain men, but modern designs make this tool as effective and useful today as it was back then.
Of course, these tomahawks aren't just for chopping wood and clearing branches. You'll see a lot of them in throwing competitions, where athletes hurl them with impressive accuracy.
Whether you're taking them to camp or to the next competition, you can find a range of affordable options here.
High-Quality Equipment
These tomahawks are made of stainless steel for durability and endurance, and the handles are made out of some other quality materials. A nylon grip, for example, is very weather resistant and makes it easy to use tomahawk axes in a range of situations.
The lightweight yet durable materials combine to create a tomahawk that can offer maximum power and balance.
Tomahawk Axes for Sale
At Kiehberg, we offer high-quality tomahawks that are just as effective throwing at a target as they are helping you set up your camp. We sell some of the top brands in the industry and every order ships for FREE, so take a look at our current selection and order yours today.