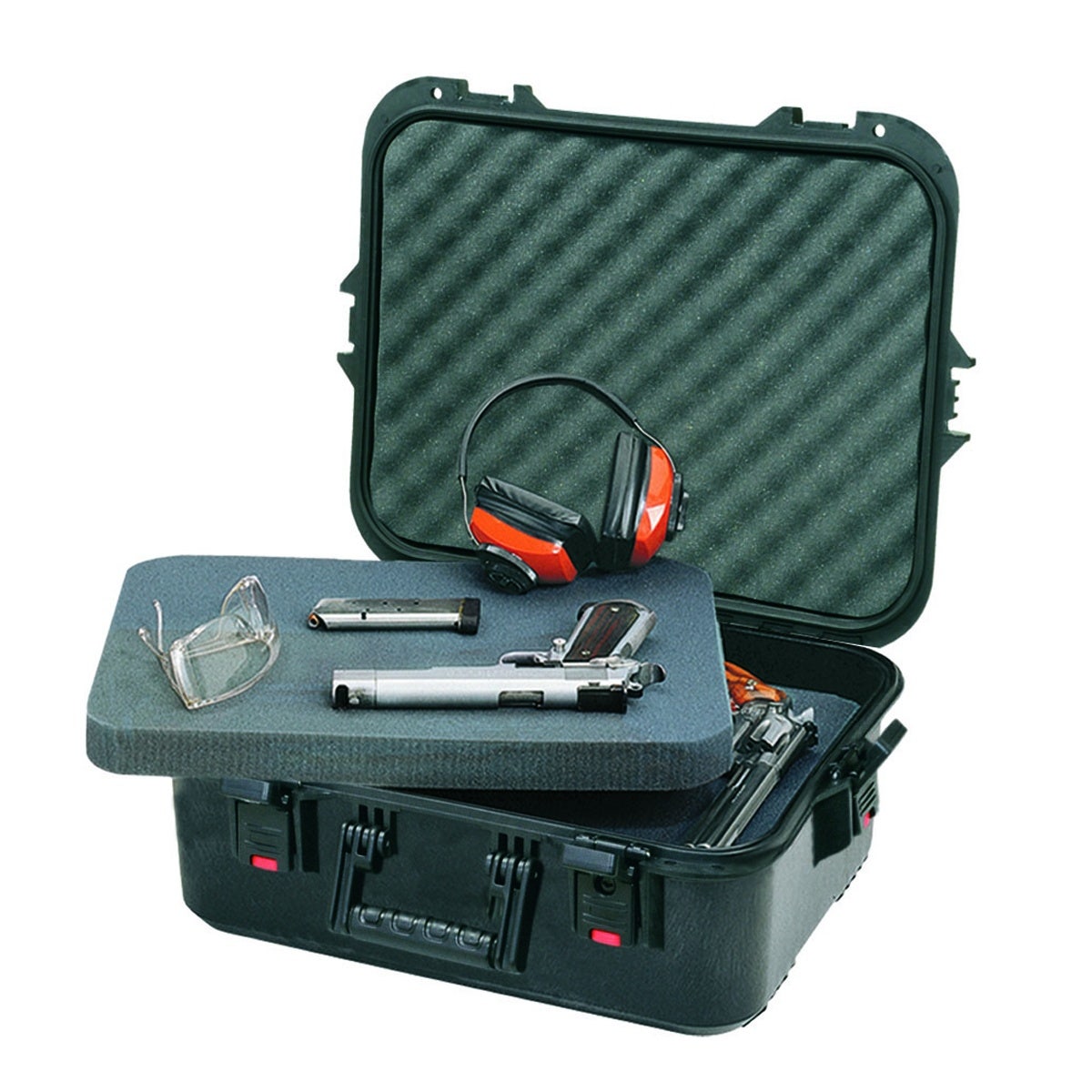 What are you looking for?
Air Pistol Cases
Nobody wants to get frustrated trying to use an air pistol that no longer functions at its best. The neglect of your air pistol will lower its performance and ultimately require the more frequent replacing of your air gun. For those participating in competitive shooting, a neglected air pistol can be the difference of standing on the podium and watching others get trophies.
Proper air pistol maintenance requires regular, constant cleaning of both the inside and outside of the gun. It also includes protecting it from dents and scratches from being accidently dropped.
At Kiehberg, we have sturdy, secure air pistol cases available from Steyr and Anschutz. Each case has a hard-plastic outer shell and a form-fitting padded interior to keep the gun firmly and securely in place. The air pistol cases have handles which make carrying one's air pistol convenient.
Whether you're just having fun shooting with friends in the backyard or you're a competitive shooter, a well-maintained and protected air pistol will make your shooting more enjoyable.