Air Pistols
Whether you're an amateur air pistol owner looking to participate in your first competition or you're a seasoned veteran looking for the latest and greatest air pistol parts and accessories to keep up your game, you'll find what you're looking for at Kiehberg. The equipment and its upkeep is vital to do well in competitions. Let us help equip you for your air pistol's top performance by selecting from the top brands and products trusted by professionals.

Our large selection of India air pistols features popular brands like Steyr, Morini, Pardini and Hammerli. These brands are highly esteemed in the competitive shooting world. The Steyr LP10, for instance, has won several medals including the gold medal at the World Championships in Granada and the London Olympics. This famous air pistol is a featured (and popular) item in our store. We also have the newest model of this renowned air pistol, the LP Evo, in stock at our store.
Check out our air pistols below and buy yours today!

At Kiehberg, our customers can expect an expert, trained staff to answer all your questions and give suggestions on how you can better your air pistol competition game. For questions about our products or services, contact us today and we'll help you promptly.
Kiehberg offers free shipping on all our air pistol purchases. Shop below and buy your air pistols through our safe and secure online buying portal in the comfort of your own home.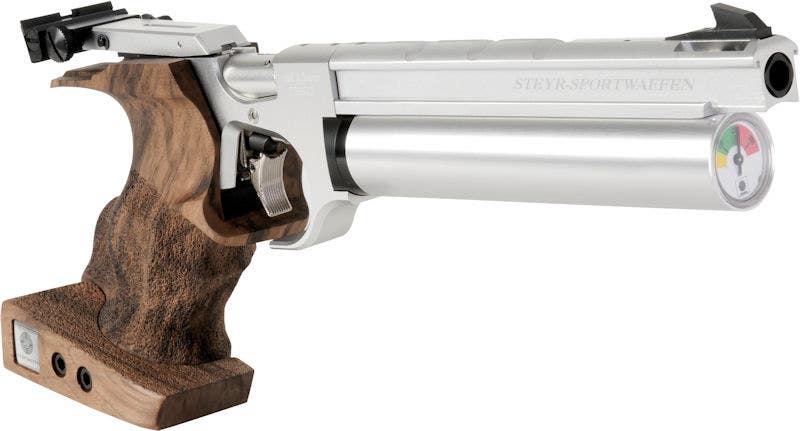 What are you looking for?