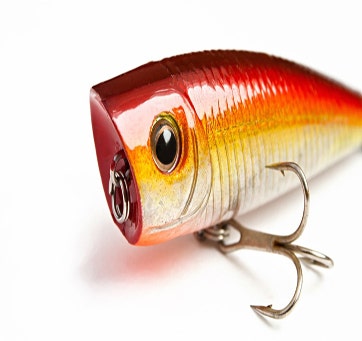 What are you looking for?
Get the Right Fishing Lures for the Right Catch
You may not be able to force a fish to take the bait, but the right fishing lures will increase your odds quite a bit. The right stock of lures will give you the options you need to give those fish some varied and attractive targets.
At Kiehberg, you can find a wide range of hard fishing bait, soft bait, spinners, and more. Soon, you'll be reeling in your next trophy fish on the end of your durable, high-quality lure. The detail, the color, and the irresistible action on these lures will entice even the most suspicious fish in the area.
Choose Your Bait Wisely
When you buy fishing lures online, it's important to know where you'll be fishing and what you'll be fishing for. You need to choose the right color and brightness, depending on a number of factors, including: the fishing environment, the weather conditions, the season, the clearness and depth of the water, whether the fish are spawning or actively feeding, and more.
Hard fishing baits may be great for shallower waters, but soft baits (brightly colored worms, small fish, etc.) might be more attractive to the species you want to catch. Metal materials on spinners can help propel the lures through the water, attracting your fish, and some may create the sounds and movements that are irresistible to certain species.
It can be hard to plan for every single variable, so it's usually best to have multiple options to make sure you always have the best lures and hooks for the job.
Stock Your Tackle Box
If the fish aren't biting, it may be time for a new strategy and a different lure. At Kiehberg, our team can help you get everything you need to make your next fishing trip a successful one. We make it easy to buy fishing bait online. Check out our current selection and complete your tackle box today.