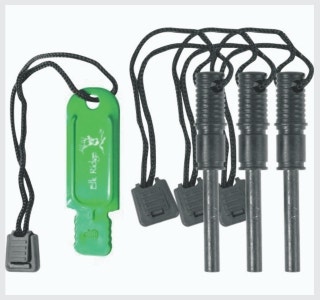 What are you looking for?
Multi-Tools
One doesn't need to be backpacking in the wilderness to suddenly need a screw driver or small knife to repair a lost screw. If you do find yourself unexpectedly in the middle of nowhere, and something goes wrong, something as essential as a small blade to cut some fishing line or a matchless firestarter to start a warm, life-saving fire become greatly important. If you were expecting your adventure to take you into the wilderness for a long time, you would have packed and been prepared.
Whether you're stranded on the side of the road at night and need a flashlight to investigate the problem or are out in the mountains needing a compass to get you back on the right trail, multi-use tools are invaluable to have. These handy tools contain many different types of tools all in a small, compact, easy to carry way. There are numerous types of multi-tools available, each with different tools attached. Some multi-use tools have more tools than others.
At Kiehberg, we have a wide selection of multi-tools to choose from. Whether you do a lot of outdoor activities and need a tool designed for survival or you just want something with a wrench and various screwdriver fittings for peace of mind should an emergency repair arise, we'll help you find the right multi-tool for you.