Air Guns
For the outdoorsman looking for one of the largest selections of air guns, look no further than Kiehberg Outdoors. We are one of the biggest India air gun suppliers. We have an extensive selection of air rifles and air pistols. We also have an online store to make buying air guns quick and easy. Below are our air gun categories:
Here at Kiehberg India, we have air rifles for a variety of uses from competition use to casual plinking in the backyard. Whatever your air rifle use and passion is, we have a wide variety of rifle equipment and accessories to make you be on your A-game. At Kiehberg, we only sell top-quality air rifles and equipment from the best brands. Our customers can choose from quality brands like Feinwerkbau, Steyr, Walther, Anschutz, Diana RWS, Precihole, Benjamin, Crosman, Umarex and Weihrauch.
Kiehberg India has a wide range of air pistols to choose from for all your competitive shooting needs. Our knowledgeable staff can help you decide which air pistol and pellets are right for you that will give you the edge on the competition. For seasoned professionals we sell a variety of air pistol pellets and accessories that only come from the top-quality brands like Steyr, Morini, Pardini and Hammerli, Umarex – Smith & Wesson and Hackler & Koch. After all, the slightest change in size and weight can easily hinder your competition performance. Whether you're looking to go outdoor shooting or compete, you can rest assured that we'll have the air gun that is right for you. Check out our collection of air guns below and buy yours online today. Our checkout is secure and we provide free shipping on all orders!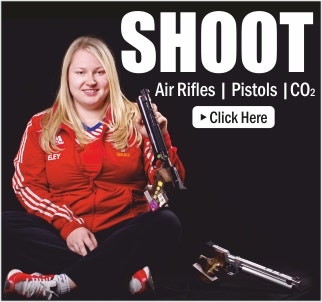 What are you looking for?