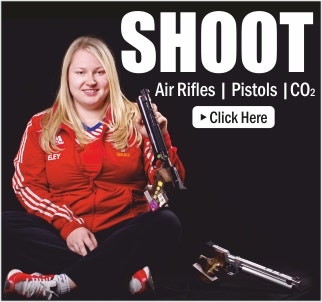 What are you looking for?
Airgun
Discover the Exciting World of .177 Caliber Airguns in India!
Are you a passionate enthusiast eager to explore the captivating world of airguns? Look no further!
Kiehberg India is your go-to destination for all your airgun needs. Our team of experts has handpicked the finest airguns from renowned brands, guaranteeing exceptional quality, precision, and durability. We provide a wide range of options, ensuring you find the ideal airgun to suit your requirements with the latest advancements in airgun technology to enhance your shooting experience.
In India, the popularity of airguns has soared, offering both beginners and seasoned marksmen an exhilarating shooting experience. Whether you're seeking a reliable target shooter for plinking or aiming to gain a competitive edge, .177 caliber airguns are the perfect choice.
At Kiehberg India, we pride ourselves on offering affordable prices for airguns in India. We believe that owning a high-quality airgun should be accessible to all, which is why we strive to provide affordability without compromising on excellence. Our commitment to customer satisfaction is unwavering, and we are always ready to assist you in making the right choice. With just a few clicks, you can conveniently buy airguns online in India and have them delivered to your doorstep.
Explore our user-friendly website and indulge in the convenience of shopping for airguns online in India. With our secure payment gateways and swift delivery, you can embark on your shooting adventures in no time. So, don't wait any longer and unlock a world of excitement with our exceptional .177 caliber airguns, including air pistols and air rifles.
FAQs

Q1. Are .177 airguns legal in India?
Ans. Yes, to possess a .177 airguns is legal in India. However, it's important to adhere to the specific regulations and guidelines set by local authorities regarding their possession, use, and transportation (please refer Arms Rules 2016).
Q2. Do you need a License to buy .177 Caliber airgun in India?
Ans. No License is required. All you need is your aadhaar card to buy it in India
Q3. How safe are the airguns?
Ans. Yes, they are potentially safe to use. However, it is essential to follow all safety guidelines and laws when using an airgun, including wearing appropriate safety gear and using the correct ammunition. When you are not using the airgun point it in a safe direction and use safety wire when not using the gun also ensure that the airgun is stored securely.
Q4. What safety precautions should I follow when using an airgun?
Ans. Always treat an airgun as if it were a firearm, following basic safety rules such as treating it as if it is loaded, place your finger on the trigger only when ready to fire, keeping the muzzle pointed in a safe direction, and using proper eye and ear protection. Additionally, familiarize yourself with the specific safety guidelines outlined in the airgun's manual.