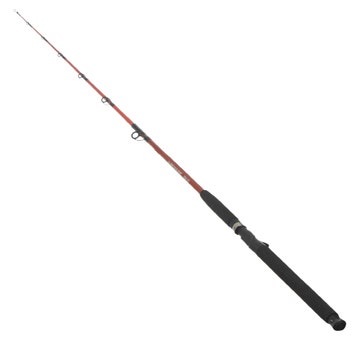 What are you looking for?
Fishing Rods
At Kiehberg, you can find a variety of light, medium, and heavy action rods in spinning and casting models so you can always have the right fishing rod for the right scenario. Depending on what you're fishing for, where you're fishing, and your own casting style, the right rod can make all the difference.
Whether you're fishing for a trophy fish or just going out on a weekend excursion, you can get quality fishing rods online so you can make the most of your time out on the water.
Choosing the Right Fishing Rod
There are a number of factors that may impact your choice of fishing rods. We have the latest in angling technology, but your final choice will still depend on things like the amount of action you prefer, your level of experience on the water, and the type of fish you are going after.
Fast action trolling rods are great for fishing off the back of a moving boat. Casting (or conventional) rods have the reels and guides on top, and are intended for fishers who will cast several hundred times in a trip.
Spinning rods, on the other hand, position the reel and guides on the bottom, and are generally used for trolling and still fishing with live bait. Although they are also a popular choice for saltwater fishing.
When you buy fishing rods online, it's also important to consider the materials. Fiberglass rods are great all-around because they have a good weight and strength but require little maintenance. Carbon fiber and graphite rods are often used by more advanced anglers because they're lightweight and durable but very sensitive to hits.
Explore Your Options
What is your casting style? Which fishing rods will enhance your next fishing trip?
Take a look at our current selection and add these durable, high-quality rods to your fishing arsenal.