LG400 Expert - E (electronic trigger), PROTOUCH wooden grip M Size
Please mail us your scanned copy of ID Proof (such as Shooter ID & PAN), Address proof (such as Electricity bill/Landline Telephone Bill or Rent/lease deed or property documents OR Aadhar Card/Passport/Voter ID)at info@kiehberg.in
Delivery Time
12 Weeks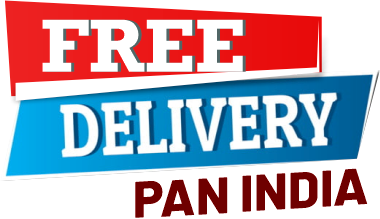 "Documents" required to purchase this product.
("Aadhaar Card")
*Mandatory
Technical Specification
Product Description
Product Questions
Reviews
System

Compressed air 300 and 200 bar

Caliber

4.5 mm (.177) pellet
Cylinder

Aluminium

cylinder with pressure gauge

Magazine capacity

approx. 600 shot(s)
Maximum energy

7.5 Joules

Stock
Aluminium stock carrier
Grip
MEMORY 3D-grip PROTOUCH, right M
Trigger
Two-stage E-trigger and dry-firing trigger
Trigger weight (g)
15-120 g
Sights

INSIGHT-OUT competition sight and Centra foresight

Sight length (mm)
650-850 mm

Barrel

Carbon barrel jacket
Barrel length (mm)

420 mm

Dimensions (L/H/W mm)
1075-1100/290/50 mm
Weight (g)
4300 g
Packaging

Plastic gun case

Stock length (mm)
310-390 mm
LG400-E Alutec Expert, right, M-grip
Match Air Rifle

Proven Walther technology with electronically adjustable trigger: The e-trigger ensures wear-free operation and exact trigger settings for many shots. This makes it an ideal rifle for ambitious sport shooters. The LED-indicator and the installed rechargeable battery ensure the readiness to fire as well as easy and quick loading.
LG400 Alutec EXPERT:
· Compressed air system for 300 and 200 bar
· Modular system for personal features and upgrades.
· Individually adjustable center of gravity and weight distribution
· EQUALIZER magnetic absorber system
· Pressure reducer with QUICKCLEAN air filter
· Aluminium cylinder with pressure gauge
· Ergonomically shaped loading lever can be placed on the left-hand or right-hand side
· Carbon fiber barrel jacket
· ECO valve technology
- Minimal opening pulse
- Reduced shot development time
· Breech: convenient loading, precise pellet guidance
· Loading status indicator
· Dry firing trigger
· E-trigger for extremely fine settings
· Aluminium stock with a wide range of settings and T-slot rail
· Stock tilt is possible
· Precision stock length and cheek piece setting
· 3D grip adjustment with MEMORY effect
· Infinitely adjustable fore-end with knee joint
· Light metal butt plate MEC CONTACT III
· Absolutely tension-free barrel mounting
· INSIGHT-OUT match diopter, CENTRA SCORE foresight holder
· Sight elevation BLOCK CLUB
· Barrel weight, fore-end weights
· Gun case and accessories