Feinwerkbau Model 800X Laminated Wood Red
Please mail us your scanned copy of ID Proof (such as Shooter ID & PAN), Address proof  (such as Electricity bill/Landline Telephone Bill or Rent/lease deed or property documents OR Aadhar Card/Passport/Voter ID)at info@kiehberg.in
With the 800 series, Feinwerkbau sets new standards in terms of firing performance, quality, functionality and design in the field of match air guns.
Delivery Time
5-6 Weeks
Further 18% GST shall be applicable for non-renowned shooters.
Warranty: 1 Year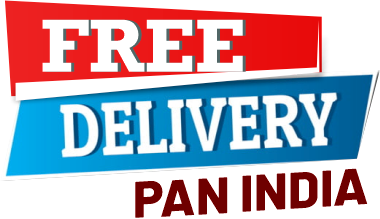 "Documents" required to purchase this product.
("Aadhaar Card")
*Mandatory
Technical Specification
Product Description
Product Questions
Reviews
| | |
| --- | --- |
| Caliber | 4.5 mm/.177 |
| Total length approx. | 1065 - 1185 mm |
| Total height approx | 230 - 290 mm |
| Sight length approx. | 610 - 950 mm |
| Sight height from barrel centre approx. | 27 (40 - 60) mm |
| Barrel length approx | 425 mm |
| Total weight approx | 4.7 Kg |
| Stock | Laminted Wood |
| Stock length approx. | 760 - 835 mm |
| Trigger weight approx. | 30 - 90 g |
| Longitudinal trigger adj. | 27 mm |
| Length of barrel sleeve | 585 mm |
| Barrel sleeve Ø approx. | 19,7 mm |
The model range 800 sets new standard insofar as quality, functionality, design and shooting performance of match air rifles is concerned.
No compromise about the incorporated technology. High quality materials combined with the know-how of several generations bring optimum preconditions for the next generation of compressed air rifles. An innovative principle of the pressure reducer with an optimized control action cares for an even more stable outgoing of the shots. By using high-precision trigger components and an improved escapement, model 800 shows an extremely short development time for the shots. Attention should be paid to the various adjustabilities of model 800 X.The rear stock can be put crosswise twice and is adjustable in height and dividable – and this without interference of the preset sight-line.Conversion of the stock from right to left possible without complexity. The cheek piece disposes of two edge radiuses (square or round) and can be rotated by 180° enabling the shooter to determine his most favourable aiming position. Moreover the cheek piece is adjustable in height, shiftable and pivoted. Cocking lever of model 800 in basic position is free-adjustable by 360° and can be pivoted to the inside and to the outside. The shapely design of model 800 X impresses visually with the typical-distinctive Feinwerkbau lines. The revolutionary front stock cares for an obviously innovative looking and cares in addition for an optimal damping characteristics of the system in the Aluminium stock. The vario sight has been face-lifted – so the various adjustment possibilities of the sight line have been shapely realized.