Ballistol Guncer Gun Oil With Ceramic-Additives - 65ml
- For professional snipers, hobby & law enforcement, for rifles, shotguns or handguns
- Special mixture of ceramic additives provide maximum performance & safe shot accuracy
- Reduces friction & deterioration of firearm
- Smoothes roughness (under load, roughness at friction points will be reduced by flow guiding & plastically deformation of friction point, which extremely reduces friction in order to keep your firearm in the best shape)
- Reduced power losses while reloading Self-loading pistols & rifles (even with weak load
ammunition), resulting in less interferences
- Excellent corrosion protection, prevents fretting corrosion
- Works in a temperature range from -40°C to +210°C
- Ceramic additive even ensures lubrication up to +1000° C
- Water resistant & non-resining
- Without additions of silicon & PTFE
Delivery Time
1-7 Days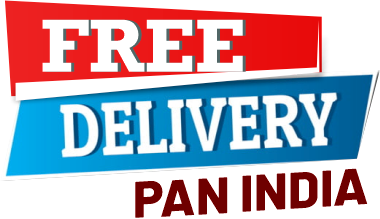 Product Description
Product Questions
Reviews
This high-tech gun oil from Ballistol was developed specifically for marksmen, hobby and law enforcement and is suitable for all rifles and handguns.
Ceramic additives ensure the function, the performance and the accuracy of the gun and reduce the wear.
The temperature range of this high-tech gun-oil ranges from -40° C to +210° C. By The small ceramic particles the emergency operating feature extends that even up to 1000° C. Emergency mode means that the ceramic particles take the "lubricating function" even if no more oil is present.
In addition, GunCer offers superior corrosion protection, is water resistant, does not resinify and contains no additions of silicone and PTFE.
Check items to add to the cart or