Cold Steel 92FPA FGX Push Blade I Plastic Dagger Knife
It's light enough to be tied, tucked or taped just about anywhere on one's person. And, since it is impervious to heat, cold, moisture and extreme weather it is a natural to hide both inside and outside of your home. They can be hidden virtually everywhere from the hedges and flowerpots in your yard, to the refrigerator, bookshelves, and closets in your house. Keep one in every room of the house, from the laundry room to the bathroom shower! With violent home invasions on the rise a strategically placed Nightshade knife could save the day, and even your life.
Delivery Time
1-7 Days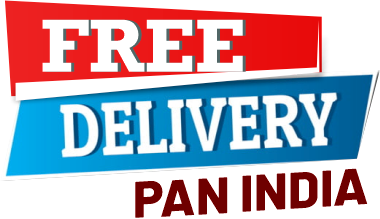 Technical Specification
Product Description
Product Questions
Reviews
Blade Length

3 1/2"

Overall Length

6 1/4"

"
Steel/Material

1055 Carbon Steel with Black Baked On Anti Rust Matte Finish

Weight

1.6

oz.
Thickness

6.5mm
The Cold Steel Nightshade Knives feature single piece Griv-Ex (fiberglass reinforced plastic) construction. The illustrated Cold Steel Nightshade Knife is the FGX Push Blade II Knife with a 3 1/2" blade, 6.5mm thick. The handle area has molded Kray-Ex grips and a metal hanging ring. The Cold Steel Nightshade FGX Push Blade I has an overall length of 6 1/4" and weighs 1.6 ounces.
Check items to add to the cart or