Hammerli AR20 Pro Right Medium Deep Blue
Click here for Special Price for Renowned Shooters
Please mail us your scanned copy of ID Proof (such as Shooter ID & PAN), Address proof (such as Electricity bill/Landline Telephone Bill or Rent/lease deed or property documents OR Aadhar Card/Passport/Voter ID)at info@kiehberg.in
A sophisticated match air rifle. The AR20 is a sophisticated sporting arm with a 300 bar compressed air system, an aluminium stock with a wide range of settings and a finely adjustable match trigger. It's perfect in every detail, from the design to the accessories to the precision mechanism.
Delivery Time
(Rs. 14,087 is Exempted For Renowned Shooters) 
Delivery Time: 7-8 Weeks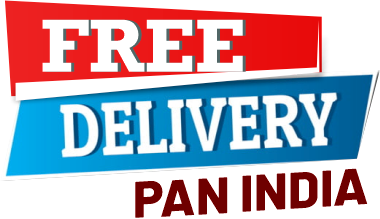 "Documents" required to purchase this product.
("Aadhaar Card")
*Mandatory
Technical Specification
Product Description
Product Questions
Reviews
| | |
| --- | --- |
| System | Compressed air 300 and 200 bar |
| Caliber | 4.5 mm (.177) pellet |
| Cylinder | Alu cylinder with pressure gauge |
| Capacity | approx. 350 shots / cylinder |
| Maximum energy | 7.5 Joules |
| Grip | right/left |
| Trigger | Two-stage trigger |
| Sights | Match diopter and standard foresight holder |
| Sight length (mm) | up to 800 |
| Barrel length (mm) | 500 |
| Dimensions (L/H/W mm) | 1058-1109/230/60 |
| Weight (g) | 3970 |
| Finish / Engraving | Blue |
| Stock | Aluminium stock carrier |
Walther AR20 Pro Right Medium Blue
When it comes to air rifles, your options are vast and many. The best air rifle is one that you feel comfortable holding and using. Air rifles also vary based on use. The rifles used by professional target shooters have more customizable elements and settings while casual air rifle hobbyists may be able to get the shots they need with a more basic gun.
This Walther AR20 Pro is for the aspiring competitive target shooter who wants an air rifle that combines superior performance with eye-catching, unique styling. The brilliant blue finish of this competition-grade will mean your gun won't blend in with others on the range and will be just as eye-catching as your great shooting is.
The Walther AR20 comes with a PRO competition sight, a 300 bar compressed air system, aluminum stock, a wide range of settings to make it truly yours such as an ambidextrous receiver and cocking lever, a variable stock length, butt plate, cheek piece height and fore-end height. In addition to making it customized to your style, comfort and liking, this air rifle also offers superior service that the Walther brand is known for. Besides the wide range of settings, the Walther AR20has a wide loading recess with a precision feed, a Lothar Walther match barrel and Walther aluminum cylinder with pressure gauge.
The two-stage trigger, .177 caliber Walther air rifle can deliver approximately 350 shots per cylinder and includes a match diopter and standard foresight holder.
• PRO Competition sight
• 300 bar compressed air system
• Aluminium stock with a wide range of settings
• Ambidextrous receiver and stock
• Variable stock length, cheek piece height and fore-end height
• T-rail for three-position competitions
• Adjustable butt plate
• Ambidextrous cocking lever with release button
• Wide loading recess with precision feed
• Lothar Walther match barrel
• WALTHER aluminium cylinder with pressure gauge
• Basic weight less than 4,000 g
• Includes sight and accessories
Check items to add to the cart or