Hammerli AR20, Hot Red Pro, right/left, sports goods air rifle .177 cal below 20 joules
Please mail us your scanned copy of ID Proof (such as Shooter ID & PAN), Address proof (such as Electricity bill/Landline Telephone Bill or Rent/lease deed or property documents OR Aadhar Card/Passport/Voter ID)at info@kiehberg.in
A sophisticated match air rifle. The AR20 is a sophisticated sporting arm with a 300 bar compressed air system, an aluminium stock with a wide range of settings and a finely adjustable match trigger. It's perfect in every detail, from the design to the accessories to the precision mechanism.
Delivery Time
(Rs. 14922 is Exempted For Renowned Shooters)
Delivery Time: 4-6  Weeks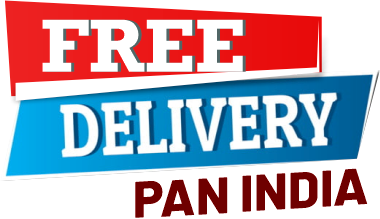 | | |
| --- | --- |
| System | Compressed air 300 and 200 bar |
| Caliber | 4.5 mm (.177) pellet |
| Cylinder | Alu cylinder with pressure gauge |
| Capacity | approx. 350 shots / cylinder |
| Maximum energy | 7.5 Joules |
| Grip | right/left |
| Trigger | Two-stage trigger |
| Sights | Match diopter and standard foresight holder |
| Sight length (mm) | up to 800 |
| Barrel length (mm) | 500 |
| Dimensions (L/H/W mm) | 1058-1109/230/60 |
| Weight (g) | 3970 |
| Finish / Engraving | Red |
| Stock | Aluminium stock carrier |
Walther AR20 Pro Right Medium Black and Red
A high-quality air rifle is needed to do well in a competition. Your shots are to be accurate and they must also be fired off in a timely manner. Each great shot will increase your confidence and performance. Comfort and mastery of your air rifle will also make your feel more relaxed during competition which can also result in better shooting.
There are many air guns out there, but only certain ones have a wide array of settings that allow you to truly customize it and make it as comfortable as possible for you to optimally operate.
This black and red plated Walther AR20 Pro air rifle is not only equipped with a 300 bar compressed air system, a two-stage trigger, .177 caliber, a Alu cylinder with pressure gauge, aluminum stock carrier, a pro competition sight, and a wide loading recess with precision feed, but it also comes fully loaded with a wide array of customizable settings make it look and feel like yours.
For inventory status or questions about the Walther AR20 Pro, contact one of our knowledgeable specialists today.