Replica - Flintlock Blunderbuss, 18th. C. (Left-Handed)
• Authentic Details
• Non-fireable
• For Decorative Purposes Only
• Functional Lock Mechanism
Delivery Time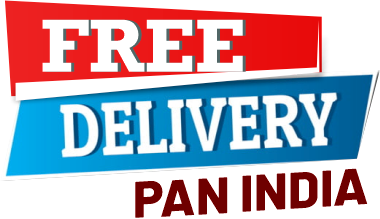 Product Description
Product Questions
Reviews
The word blunderbuss hails from Dutch meaning 'thunder-pipe'. The Blunderbuss is a muzzle-loading firearm, a predecessor to shot-gun. The earliest use of the
blunderbuss was in the 17th century, and continued until the middle of the 19th century, around the 1840s. The heaviest use of the Blunderbuss was during the
"Golden Age of Piracy". Many were left unemployed after the War of Spanish Succession (1701-1714) and turned to piracy to make a living. A large portion of
maritime commerce was violated and plundered. The iconic firearm is a legacy of not only pirates but even eminent historians like Tipu Sultan. This replica has
engravings analogous to "mythical dragon" on its stock & a floral pattern on pommel. A must have if you envisage yourself in the world of "Pirates Of Caribbean" ,
"On Straight Tides" , or the exotic "Monkey Island".