Elk Ridge Fire Starter 4" Overall
- Survival Kit - 4" Overall - Black Handle - Includes Striker
Delivery Time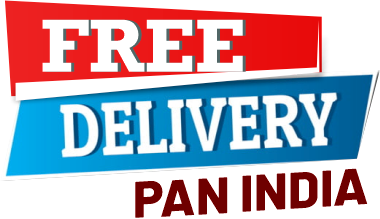 The Elk Ridge Fire Starter Features:
Survival Kit
4" Overall
Black Handle
Includes Striker
When camping, matches are a quick and easy way to get a fire started quickly. Matches are also small and lightweight making them easy to carry. If rainy weather, spilled liquids or river crossings come up on your camping or backpacking trip, your matches will be useless. This Elk Ridge Fire Starter allows you to quickly and easily start a fire for warmth, cooking or as an emergency rescue signal. This fire starter includes a magnesium fire starter and a scraper along with blister packed on full color hanging card with instructions on the back. If weight and size is a concern, this fire starter weighs a mere .04 pounds and measures 4 inches long. Some fire starters look easy to use and come with compact, simple designs. With these, however, one must rub the scraper a certain way with a certain amount of pressure to get a spark. If you're unfamiliar with how to use them, you can spend a great amount of time, frustrated, trying to get a spark, all on top of a long, exhausting day of exploring. Nobody wants that!
Whether you're looking for added comfort while camping or if you're stranded in the wilderness and need to survive, fire is a necessity. Don't risk it on sudden weather, spills or accidents.
Check items to add to the cart or