Where to go Fishing in India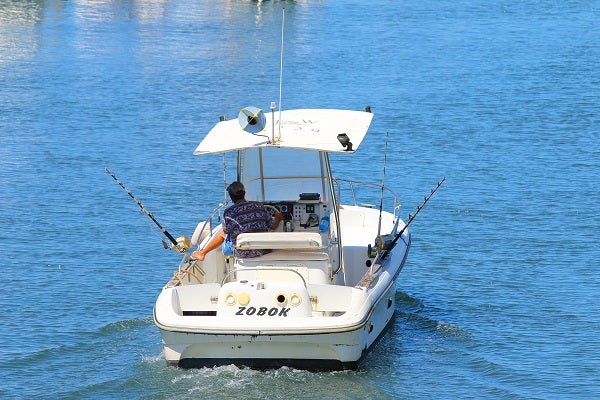 Fishing is one of the favorite and popular pastimes of both those residing in and visiting India. The variety of ocean, rivers and both natural and manmade lakes means your fishing excursion will not leave you empty-handed. The variety of open ocean, rivers and lakes has made India a fisherman's paradise. The diversity of fish you'll find here is unlike any other.
Whether you're looking to do some deep water ocean fishing or just settling down by a crystal clear, freshwater lake, here are some of India's best fishing spots:
Ramaganga River, Corbett National Park
Corbett National Park may be known for its hiking trails through exotic forests, but the Ramaganga River that flows through it is home to many species of fish, most notably Goonch, brown trout and Mahseer.
Fishing in Corbett National Park requires a permit from the Division of Forestry.
Pancheshwar, Mahakali River, Uttarakhand
While Pancheshwar may be further out of the way, it is the site of the world-famous International Angling Competition. If it is home to such as large competition, it must have some great fish.
A popular fishing ritual among locals and tourists along the Pancheshwar and Mahakali rivers is to fish at night.
Tirthan Valley, Himachal Pradesh
The Tirthan Valley in the Himachal Pradesh region features the Gushaini River which has been designated as an angling preserve. Both brown and rainbow trout are abundant here. Like in many other fishing areas, you'll need a fishing permit from the forestry department.
Lakshadweep
If you're looking to catch a more exotic fish, Lakshadweep is your place. Lakshadweep is home to a wide variety of exotic fish including Flying Fin, Red Snapper, Parrot fish, Butterfly Fish, Skipjack and Rainbow Runner.
Ranikor, Meghalaya
For those who want the ultimate fishing experience, a long drive to remote Ranikor is in order. Besides having a large variety of fish to catch, you can watch locals catch fish using traditional netting and boats. To make your fishing stop more memorable, you too can fish from a traditional boat. I would, however, use the net casting and retrieval to the expertise of the locals.
Andaman and Nicobar Islands
India has some of the best saltwater fishing in the world. Nicobar and Andaman Islands are especially popular fishing spots for tourists who enjoy large catches of tuna, among others.
Kerala
Kerala features numerous streams, the popular Elephant lake and some of the best coastal fishing. Sardines, Tuna, Mackerel and Pomfret are all in abundance here.
Karnataka
The River Kaveri is said to be the premier place to catch Mahseer. Many fishermen stop here on their way to Bangalore. When fishing in Karnataka, however, you must release your catch. The catch and release rule is strictly enforced with harsh penalties for violators.
Jia Bhoroli River, Assam
The Jia Bhoroli River is the site of the state forestry department's annual angling competition which happens in November. The Assam region is home to the coveted golden Mahseer along with Boka, Saal, Gorua and Korang.
Pabbar Valley Region, Himachal Pradesh
The Pabbar Valley Region features numerous river tributaries and contain an abundance of Catla, Catfish, Brown Trout and Rohu. The rivers in this area are categorized as "general" or "Trout." Rivers designated as "trout" require a special permit. Fishing in any river in the Pabbar Valley Region is line or rod fishing only.
Goa
Goa is considered as one of the best angling spots in India. Fishermen can enjoy the tropical beaches as they try their luck at catching Salmon, Sullet, Soormai, Catfish, Guitarfish, Barramundi, Rockfish and even Stingray.
No matter where in India you decide to fish at, whether it be for Mahseer in one of the rivers or tuna in the ocean, you'll need good-quality fishing gear to improve your chances of a catch. Kiehberg is an eCommerce store that sells a range of fishing goods from bait to line to poles. Our expert staff will also be able to help you find the right fishing tools and equipment for the specific fish you want to catch. Contact us today for more information about our products and how we can make your fishing adventure in India memorable.