Folding Knives or Fixed Blade Knives – Which is Best?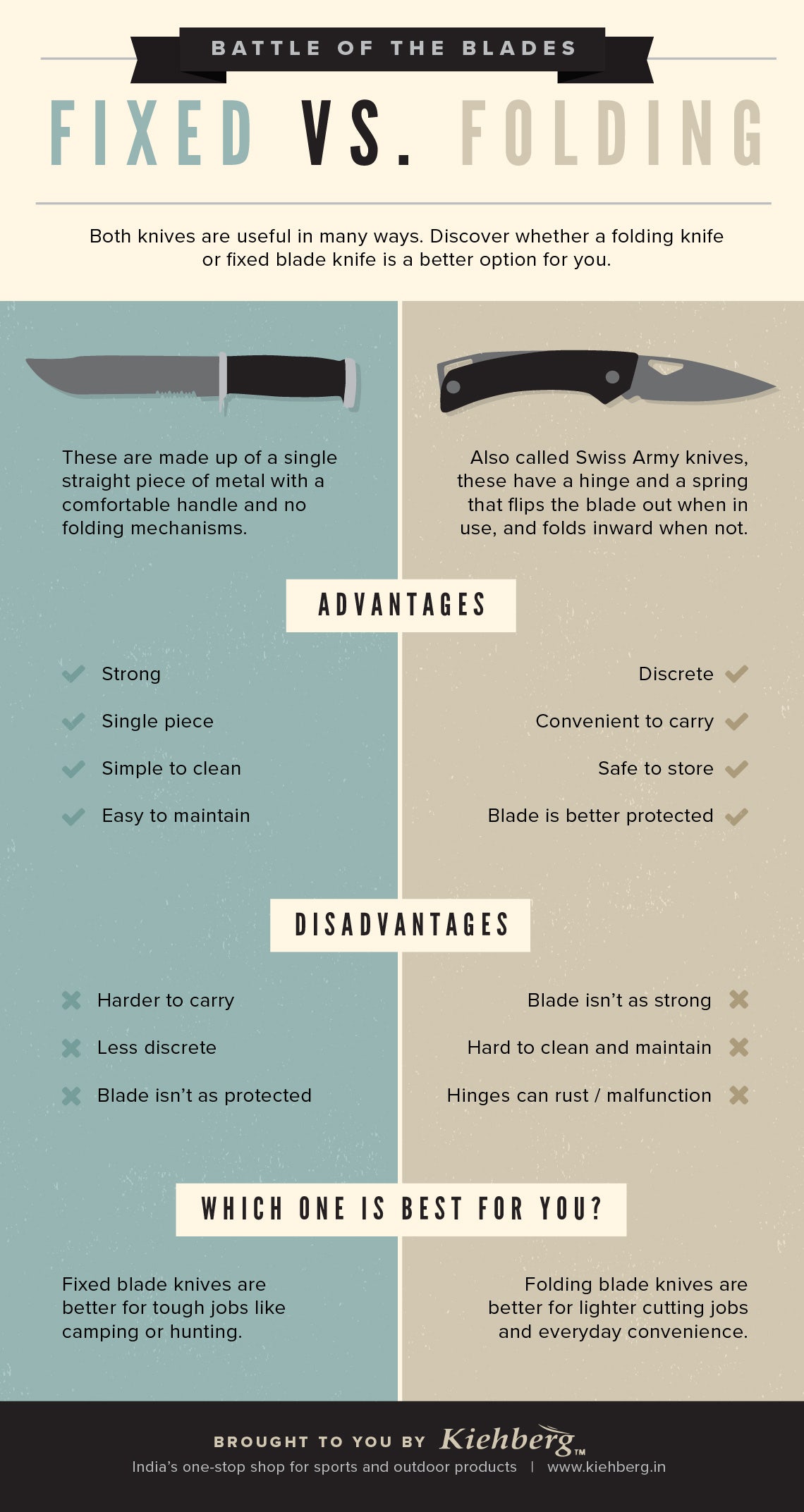 If you are in the market for a new knife, one choice that every buyer is going to face is if a folding knife or a fixed blade knife is a better option for your wants and needs. Each style of blade has its own advantages, and it's important to understand what they offer before you make your final choice.
Fixed Blade Knives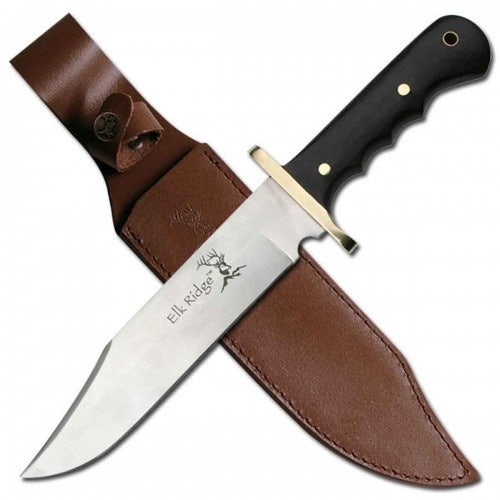 A fixed blade knife is basically a solid piece of steel with a comfortable grip on one end and a sharp edge and point on the other. It's as simple as it gets, and that creates a number of important benefits.
The advantages include:
These knives are extremely strong, even if they are relatively small sized
There are no moving parts, which means you don't have to worry about that mechanism breaking
Maintenance is extremely simple and it's easy to keep clean after each use
There is no hinge, which can be hard to keep properly clean
There are usually more size options than folding blades since they're not limited by the size of the grip
If you've got some particularly tough jobs ahead that require some real strength and leverage, a fixed blade is probably the better choice. This is why it is so popular for people who expect to use it in outdoors situations.
Other things to consider:
Not every task requires the brute strength of a fixed blade knife. Sometimes you don't want or need something of that size and weight. There are plenty of smaller fixed blades, of course, but they're still not very concealable. Also, if you're packing or in a hurry, these are not going to be as easy to stow away as a folding blade.
Folding Knives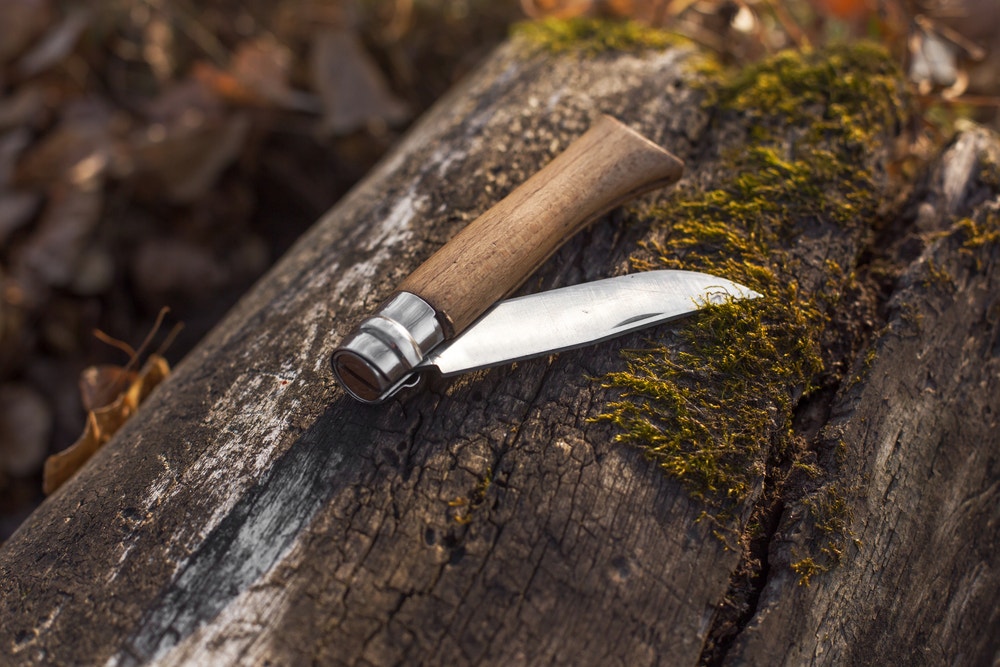 Spring assisted folding knives are a popular choice for their convenience and safety. They come in a wide range of styles, and feature a fast deployment and sturdy locking mechanism. There are a lot of distinct benefits to these types of knives, too, including:
They are more discrete and easier to carry
The simple convenience means you can always have your knife nearby.
Folding the knife in before storage or transportation makes them a much safer carry
The blade can be at least somewhat protected from the elements
A blade in the open configuration is usually considered about as safe as a fixed blade, as long as it has a quality locking mechanism
This style is definitely more popular for everyday carry since they are generally compact enough to have on your person without anyone noticing. More than that, they are also very safe to carry while they're in the closed position.
Other things to consider:
If you're in the great outdoors and working on something that could get dirt or liquid into the folding mechanism, it will require more maintenance to keep it properly clean. You also need to make sure you have a very good locking mechanism if you are going to put it to serious work.
So, Which Is the Best?
While it is true that fixed blades tend to be stronger, and folding blades are more convenient, you can't really say that one is the best choice for everyone.
It all comes down to the purpose.
If you are planning on taking your new knife hunting, camping, or on any other outdoor excursions, then a fixed blade may be the best choice. On the other hand, if you want to always have a strong knife conveniently at hand for a wide range of uses, then you may prefer a folding knife.
And, of course, personal preference will figure into this equation. What kind of hand feels more comfortable in your grip? What type of steel (stainless, high-carbon, etc.) will provide the strength you need? What feels more balanced in your hand?
So, while it's hard to say there is a "best" type of knife, we can say there is a "best knife for your situation."
Shop Kiehberg India's wide selection of knives today!