Types of Fishing Line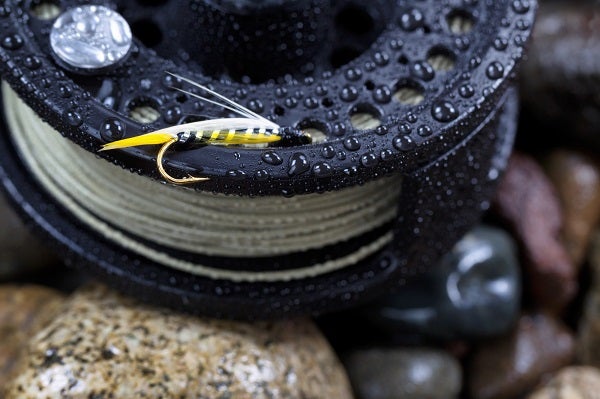 If you're new to fishing, you may think that a fishing line is a fishing line. They are all the same. After all, how many types of fishing lines can there be and what difference does it make?
Veteran fishermen, however, know the advantages and disadvantages of each type of fishing line and they likely have their personal, go-to, favorite type of fishing line.
So, what are the different types of fishing lines? Here is a brief description of the major types:
Nylon monofilament. This is the most common type of fishing line. It is made from a single strand of nylon. It is lightweight and has superb stretching.
Polyvinylidene fluoride (PVDF) or fluorocarbon. These lines are made of combining two materials to make up the line. PVDF lines have water-mimicking refractive properties making them harder to see by fish. They are denser and therefore heavier than the traditional nylon monofilament, making them less buoyant. These lines come in handy when fishermen want their baits to stay closer to the bottom without needing to use heavy sinkers.
Polyethylene. These kinds of lines are made from polyethylene, the most common kind of plastic. This is the same plastic material that is used in plastic shopping bags.
Dacron. Dacron lines are made of a common thermoplastic polymer resin that is part of the polyester family.
Dyneema (UHMWPE). These types of fishing lines are made from a lightweight high-strength oriented-strand gel which is spun through a spinneret. Dyneema fishing lines have less stretch than nylon monofilament lines, but are thinner and more abrasion resistant.
For deep sea fishing, 'superlines' are a good option. These lines are braided, thermally infused, cofilament that have a small diameter, and great strength. They also lack stretch. 'Superlines' that are thermally and chemically infused are also available.
Some experienced fishermen have refined fishing methods and preferred fish they desire to catch. Many of these fishermen choose specialty fishing lines. The most common specialty fishing lines include:
Fly lines. These types of specialty lines have a monofilament or braided core that is wrapped in a thick waterproof PVC sheath. These lines are geared to float on the surface of the water. These lines feature a tapered diameter.
Tenkara lines. These types of specialty fishing lines originated in Japan, but have also been commonly used as furled leaders in England. Tenkara lines are named after the tenkara fishing technique, which uses a fixed-line method. Tenkara lines are made of twisted monofilament strands that decrease in number moving towards the tip of the line, creating a tapered effect. The lighter, more buoyant end of the line makes it easier to cast and fly forward.
Wire lines. These types of lines are ideal for catching fish with teeth. Wire lines are braided from several strands of wires, usually stainless steel, metal alloys and titanium. Sometimes plastic is also used. These lines prevent toothy fish from chewing and severing them.
If you're just starting out with fishing or you're a casual fisherman, the common nylon monofilament fishing line will be a great starting point. It is an ideal line for most fishermen in most environments catching many types of fish.
As you fish more often and try different types of line, you'll find a particular line that feels most comfortable and is the most effective for your type of fishing conditions and the type of fish you're looking to catch.
Kiehberg has a large variety of fishing line for fishermen of all experience levels. Feel free to browse our inventory online. If you have any additional questions about fishing lines or even fishing suggestions and equipment recommendations, contact us today and we'd gladly help you get on your way to exploring the wonderful hobby of fishing.