Air Pistol Shooter Henna Sidhu not just secured the gold in the Women 10m Air Pistol but additionally set another national record playing with Steyr Air Pistol at the 60th National shooting championships at the Shiv Chhatrapati sports complex in Balewadi on Wednesday, 23rd December, 2016.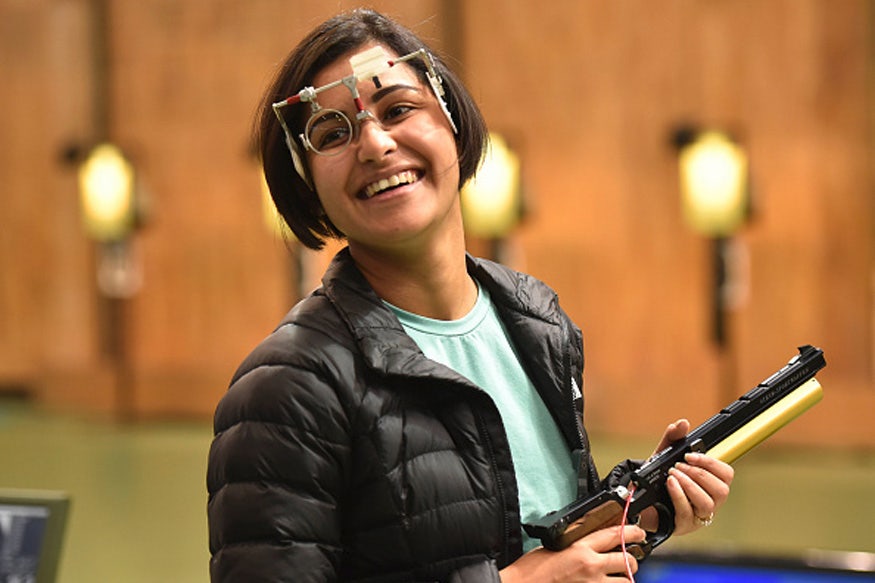 People actually wonder, what makes her being such a consistent performer - Is it some hidden factor or that something extra involved in other than her excellent trigger pulling skills? YES, it could be the Steyr Air Pistol !
As it can be seen that she always prefer to go with Steyr Air Pistol & believe in the reliability and technology provided by this brand which works as a supporting partner for her while competing with the tough competition in various National & International championships.
Even coaches & shooting experts in India acknowledge the fact that letting her choose Steyr Pistol actually makes the key difference between Heena Sidhu and the other competitors.


Inspiring from Heena Sidhu & the other champion shooter of Air Pistol discipline in India such as Jeetu Rai, Shahzar Rizvi and many others who are also had code believer & member of Steyr technology's fan club, It is seen that young emerging air pistol shooters of India on district, state & national level are confidently choosing & learning to perform with Steyr Air Pistols and they are really delivering results.
Looking at the craze and confidence of target shooter on Steyr technology, Steyr itself has geared up & playing on the front foot by improving their air pistol models loaded with more hybrid features and Steyr Evo 10 launch is the perfect example of this technology upgrade.

This could be again the Steyr effect when Heena Sidhu, the Olympian who as of now holds the finals world record (203.8) in what is her pet event, scored 201.9 to surpass the previous record set by Malaika Goel (201.1) in 2013. She beat second-placed Yasha Singh (197.8) of Rajasthan by a huge margin of 4.1 points, giving an insight of her amazingness in the air pistol shooting category.
Results of the Women's 10m air pistol: 1. Heena Sidhu (ONGC) 201.9 (378), 2. Yasha Singh (Raj) 197.8 (380), 3. Yashaswini Singh (Har) 176.7 (380.0), 4. Muskan (Har) 167.4 (379.0) 5. Harshada Nithave (Mah) 132.8 (382.0), 6. Harveen Sarao (Pun) 115.1 (380), 7. Shreya Gawande (Mah) 91.9 (379.0), 8. Priyanka Susvirkar (Rlys) 72.9 (378.0).